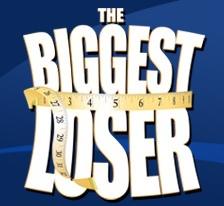 I started watching The Biggest Loser this season and its so addicting! I came into it the second episode of the season but caught on quickly. This week I was so glad they voted off Joelle but I was sad because Carla fought and its unfortunate that Joelle couldn't work as a team like she was supposed to.

I was really sad last week when Dan got voted off. He worked his butt off! He's a cute teddy bear and I'm sure he is going to look hot at the reunion! His partner, Dave, wasn't working as hard so that made it rough on Dan.

I didn't know how tough Jillian Michaels was til I got her 30 day shred(this was before I started getting into TBL...that lady is bad ass!

Oh, I got my Wii Fit today so I'm starting tomorrow...shrinking Crista is going to work her booty off!